Find Your Lane
Prefer texting? Text APPLY to 34989 APPLY to 34989 to chat with a recruiter (msg & data rates may apply).
Driver

Drivers have an opportunity to maximize their earning potential, gain access to the largest and most stable customer base in the industry, as well as flexible hometime options to allow for a well-defined balanced work and home life.

Lease Purchase

Lease Purchase Truck Drivers take charge of their careers with the lease of a new truck.
Driver Types
Company Driver

Quality Carriers is a company operating the Largest Bulk Chemical Truck Fleet in North America. At Quality Carriers we provide assistance and guidance to our drivers through a network of more than 100 terminals and support facilities spanning the United States, Canada and Mexico. Additionally, our drivers enjoy the stability that comes from our standing as a subsidiary of Quality Distribution Inc., the leading Transportation and Logistics Company in our industry.

Owner Operator

Quality Carriers recognizes the important contribution Owner Operators make to our success. You can enjoy the freedom of running your own business, with the backing and support of Quality Carriers, the industry leader. We offer access to the largest bulk network in North America, equipment discounts and business services to help you run your business.

Affiliate Driver

Quality Carriers is a company operating the Largest Chemical Bulk Tank Truck Fleet in North America. At Quality Carriers we provide assistance and guidance to our drivers through a network of more than 100 terminals and support facilities spanning the United States, Canada and Mexico. Our Affiliate Drivers enjoy the stability of a 100 + year old company, with a family oriented environment created by each one of our independently owned and operated local Affiliate terminals.

Dry Bulk (Non-Hazardous)

Celebrating over 100 years of solid success, Quality Carriers wants to help you Find Your Lane. We offer the variety in trucking you have been searching for; we are proud of our driver diversity and recognize that individual needs vary. Our dry bulk, non-hazardous, tank truck division is an example of the variety we provide to meet drivers' needs.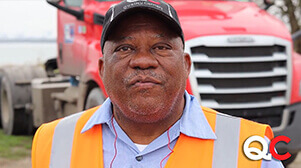 A New Lease on Quality
Our industry leading Lease Purchase Program "A New Lease on Quality" gives drivers the opportunity to own a brand new Freightliner Cascadia with affordable weekly payments less than $615 and a 5 year bumper to bumper extended warranty with credit flexibility. Our program suits the drivers who are ready to become an entrepreneur and own their own truck, but seek to lease on with and industry leader to accomplish their goals.
View lease purchase program jobs
Route Types
Regional Routes

Regional truck drivers who enjoy more of an even split between time on the road and time at home will find Quality Carriers regional driving opportunities a perfect fit. Regional Truck Drivers can expect time at home at least once a week.

Over The Road

Drivers that love the open road and seeing the beautiful North American continent are ideal for the Over-The-Road (OTR) truck driving opportunities offered by Quality Carriers. Over the road truck driving jobs provide the best opportunity for racking up major mileage. Our OTR drivers average hundreds of miles per haul, all the while enjoying the freedom of the open road.
Class A - Dedicated Regional Company Driver

Fayetteville, North Carolina, Aberdeen, North Carolina, Mount Olive, North Carolina

01/18/2022

Class A - Local Truck Driver - Home Daily

Keymar, Maryland, Aberdeen, Maryland, Martinsburg, West Virginia, Williamsport, Maryland

01/18/2022

Class A - C/D OTR Truck Driver - Home Weekly/Bi-Weekly

Gary, Indiana, Addison, Illinois, Ashland, Missouri, Blue Island, Illinois, Bolingbrook, Illinois, Champaign, Illinois, Chesterton, Indiana, Hobart, Indiana, Indianapolis, Indiana, Lafayette, Indiana, Merrillville, Indiana, Michigan City, Indiana, Mishawaka, Indiana, Oak Lawn, Illinois, Portage, Indiana, South Bend, Indiana, South Holland, Illinois

01/18/2022
you have not viewed any jobs yet
You do not have any saved job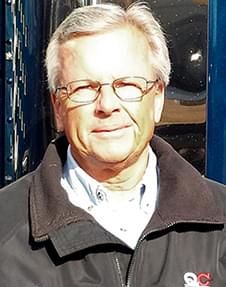 I just love working with the people at this company and the customers couldn't be better. Throughout all the swings in the economy this job has remained tremendously stable and even after all these years I still find it very interesting.

Steve Sorensen,

Company Driver
At Quality Carriers you are not a faceless name on a computer. If you have any kind of an issue there is always someone here who will listen to you and help you resolve it. Being here is like being at home with family and friends.

Barbara Hurley,

Affiliate Driver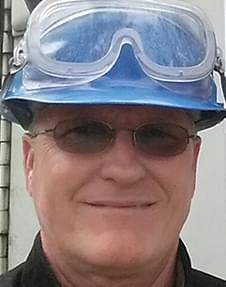 Time spent working at Quality Carriers is not only successful but also rewarding for me. The people here are great to work with.

Howard Sealy,

Owner Operator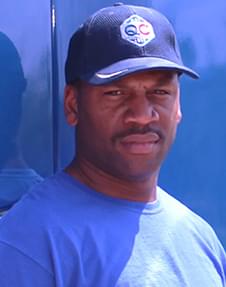 I worked for Quality Carriers for nearly 7 of my 15 years as a commercial driver. While I left for a period of time a few years ago I am pleased to have found my way back under GCEC. It is a process to learn everything necessary to be successful but I have found that the people I work with and the established processes makes the learning curve easier. It is clear to me that the driver is a priority in their business planning and growth and that helps me continue to have confidence in my future with Quality Carriers and GCEC.

Patrick McCoy,

Owner Operator, Luling, LA, Gulf Coast Express Carriers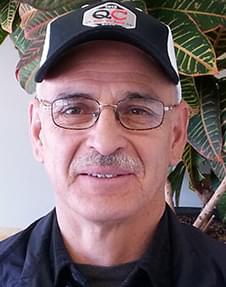 I like working for Quality Carriers because for the most part I can choose my own loads, I get to be home with my family on most weekends and the fact that the company takes safety very seriously makes me feel safer while I'm on the road.

Jaime Ochoa,

Owner Operator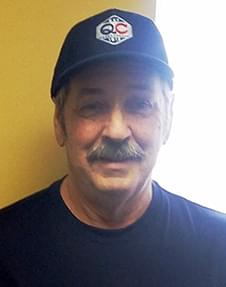 I've been a Quality Carriers/LMI driver with Bob and Jody for many years. I knew Jody when she was in high school as her father owned the company that Jody and Bob own today. I meet Bob in 1985 as he became my dispatcher for Lindsey Motor Express. I'm the senior driver off the Cincinnati 870 board. The most important thing to me is making a good living for my wife Judy and myself. A close second is communication and third is respect! I feel we have that here in Cincinnati. The feeling part of a family here at Quality Carriers/LMI is very important to me. I also believe in our management teams ability to do their job as much as they trust me to do my job. My living is good, drive a Peterbilt and travel most states year after year. I plan to drive here until I retire from trucking. Then, I hope to find something in the office in order to remain part of a family using my skills to offer support any way I can...

Jim Hamilton,

Affiliate Driver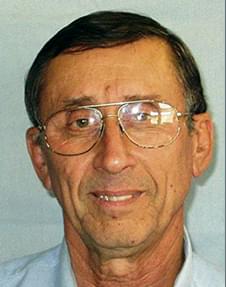 I've been with Quality Carriers for all these years because I felt they were the best company out there to work for and I've always been able to support my family. I see and speak with a lot of drivers while on the road and from listening to them I'm confident I've made the correct choice. I like pulling liquid and like the people I work with. I'm always moving, if the wheels aren't rolling the company isn't making money.

Bassett Robins,

Owner Operator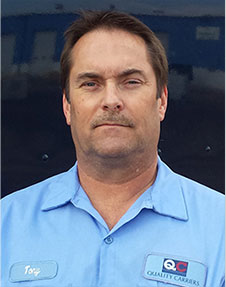 I began working for QC back in Jan of 1992. Regrettably I had to leave QC in June of 1998 and move my family south. We decided to move back to WI in Feb of 1999 and I have been here at the Bristol terminal ever since. In these two different stints I have more than 22 years here and have put on more than 2.5 million miles with QC. This Bristol terminal is a great terminal to work with as they have always treated me right, and I will be here until I retire.

Tony Fisher,

Company Driver
Please schedule time on our calendar to have a Recruiter call you.
Click here to learn more to learn more
Learn more about Quality Carriers
Quality Carriers Driver Referral Program:
We're always looking for quality drivers to join the team. If you're currently employed at Quality Carriers and know someone who would be a great fit, please refer them and become eligible for referral payment.
Click here to learn how it works