Class-A CDL Over the Road Driver - Owner Operator
Multiple Locations
Job ID 8591
Date posted 07/19/2022
Overview
Over the Road Drivers embrace the open road lifestyle. These opportunities give you long haul experiences, hauling goods across North America and seeing much of the country while maximizing earnings along the way. For drivers eager to get out there on the road, Quality Carriers has the reload system to keep you moving.
Job type: Full-Time

Scheduling: Flexible Based On Own Accountability

Average salary: Ranges $80k - $200k+ depending on experience, route types, and locations

Truck: Leased by You
Responsibilities
Job Summary/Run Details
Largest Chemical Tanker reload system in North America. Live anywhere in the lower 48 states to be able to haul for us!
Average over 75% loaded when running our system. 
Steady work year-round. 
Earn line haul pay working with some of the nations top chemical companies. 
Free installation of Hydrachem pump system with hose rack included.
Load board; plan and book your own loads, up to 3 loads out. 
Health Insurance options through a third party. 
New Isaac ELD System 
Fuel Stabilization Program that reimburses diesel fuel costs above $1.25 per gallon. Pump diesel at any location! 
Diesel fuel discounts at Loves, Flying J and Pilot. (10 Cents per gallon)
Tire Discounts at Goodyear, Michelin and Bridgestone.  
QC Shops available on-site at each terminal location. That's over 100 locations nationwide. 
Well maintained trailers and chassis.
Access to legal support and other business resources to help you stay on the road. 
Access to American Truck Business Services (ATBS) - Business assistance and tax planning
QC's Ride Along Program - After 1 year, gain the ability to have an authorized (18 yr+) passenger.
Select the closest terminal available when applying! Available across all 48 lower states!
Call 813-820-1930 for more details OR Visit work4qc.com
Compensation & Bonuses
Average $6,000+ Per Week when running the system
Sign On/Transition Bonuses offered by location.  (Please check to see the local offerings)
Unlimited Driver Referral Bonus Program
Requirements & Qualifications
Valid CDL-A With Tankers and Hazmat Endorsements
Must Have or Be Willing to Obtain TWIC Card
1 Year Tractor Trailer Experience Within the Last 3 Years or 1 Year Tanker Experience in the Last 10 Years. No Tanker Experience? No Problem - We Will Train You!
Owner Operators' Trucks must pass a LVL 1 DOT truck inspection
About Our Company
Celebrating over 100 years of solid success in transportation, Quality Carriers wants to help you Find Your Lane. We offer the variety in trucking you have been searching for; we are proud of our driver diversity and recognize that individual needs vary. Therefore, we offer incentives like flexible home time, consistent pay and a supportive and stable work environment to help drive you on and off the job. 
Being North America's largest chemical bulk tanking company allows us to utilize resources other carriers do not have to make you successful. Our Truck Drivers can decide between local, regional, Over the Road (OTR) and dedicated routes, all offering an array of hometime options & other incentives. Find Your Lane with Quality Carriers.
Military Veterans - Call Today to Learn More About Our Troops2Tankers Program!

Locations:
Mobile, Alabama; Montgomery, Alabama; Decatur, Alabama; Phoenix, Arizona; Tucson, Arizona; Flagstaff, Arizona; Kingman, Arizona; Page, Arizona; Little Rock, Arkansas; Texarkana, Arkansas; Los Angeles, California; San Diego, California; San Francisco, California; Sacramento, California; Redding, California; Denver, Colorado; Fort Collins, Colorado; Durango, Colorado; Grand Junction, Colorado; Hartford, Connecticut; New Haven, Connecticut; Wilmington, Delaware; Georgetown, Delaware; Miami, Florida; Tampa, Florida; Jacksonville, Florida; East Pensacola Heights, Florida; Atlanta, Georgia; Tifton, Georgia; Savannah, Georgia; Augusta, Georgia; Boise, Idaho; Blackfoot, Idaho; Chicago, Illinois; Peoria, Illinois; Springfield, Illinois; Gary, Indiana; Fort Wayne, Indiana; Springfield, Indiana; Des Moines, Iowa; Cedar Rapids, Iowa; Topeka, Kansas; Wichita, Kansas; Garden City, Kansas; Lexington-Fayette, Kentucky; Paducah, Kentucky; New Orleans, Louisiana; Lake Charles, Louisiana; Shreveport, Louisiana; Houlton, Maine; Portland, Maine; Bangor, Maine; Baltimore, Maryland; Springfield, Massachusetts; Boston, Massachusetts; Detroit, Michigan; Grand Rapids, Michigan; Gaylord, Michigan; Minneapolis-St. Paul-Bloomington, Minnesota; Jackson, Mississippi; Oxford, Mississippi; Springfield, Missouri; St Louis, Missouri; Great Falls, Montana; Omaha, Nebraska; Las Vegas, Nevada; Reno, Nevada; Carlin, Nevada; Manchester, New Hampshire; Plymouth, New Hampshire; Toms River, New Jersey; Albuquerque, New Mexico; New York, New York; Syracuse, New York; Buffalo, New York; Raleigh, North Carolina; Charlotte, North Carolina; Wilmington, North Carolina; Bismarck, North Dakota; Cleveland, Ohio; Cincinnati, Ohio; Columbus, Ohio; Oklahoma City, Oklahoma; Portland, Oregon; Pittsburgh, Pennsylvania; Philadelphia, Pennsylvania; Charleston, South Carolina; Sioux Falls, South Dakota; Nashville, Tennessee; Knoxville, Tennessee; Houston, Texas; Fort Worth, Texas; San Antonio, Texas; Corpus Christi, Texas; Charleston, West Virginia
Salary: $6,000 - PER YEAR
Culture
Our well established history and legacy means we value giving our employees stability and consistent business.
Our focus is on hazardous materials and chemicals. We on-board safe, dependable, and reliable drivers.
Commitment to ensuring drivers are safe and have a network of support, it's at the heart of everything we do.
Value hearing back from our drivers on how we can further commit to our values.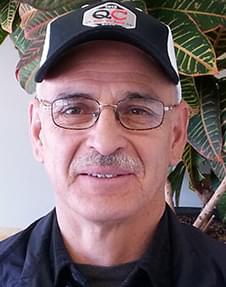 I like working for Quality Carriers because for the most part I can choose my own loads, I get to be home with my family on most weekends and the fact that the company takes safety very seriously makes me feel safer while I'm on the road.

Jaime Ochoa,

Owner Operator
Advantages
Competitive Pay

Health Insurance through True Transport Insure

Sign On Bonus

American Truck Business Services (ATBS) Business Assistance

Quality Carriers Preferred Pricing

401(k) with Company Match
*Benefits for Affiliate drivers may vary
Class-A CDL Dedicated Truck Driver -Company Driver

Ono, Pennsylvania, Bellefonte, Pennsylvania, Aberdeen, Maryland, Keymar, Maryland, Martinsburg, West Virginia

07/01/2022

Class-A CDL Local Truck Driver -Company Driver

Ono, Pennsylvania, Bellefonte, Pennsylvania, State College, Pennsylvania, Aberdeen, Maryland, Keymar, Maryland, Martinsburg, West Virginia

07/01/2022

Class-A CDL Regional Truck Driver -Owner Operator Driver

Saint Gabriel, Louisiana, Geismar, Louisiana, Hammond, Louisiana, Denham Springs, Louisiana, Gonzales, Louisiana, Baker, Louisiana, Prairieville, Louisiana, Port Allen, Louisiana, Plaquemine, Louisiana, Walker, Louisiana, Donaldsonville, Louisiana, Addis, Louisiana

07/01/2022
you have not viewed any jobs yet
You do not have any saved job